The Randall Museum in San Francisco hosts a large HO-scale model model railroad. Created by the Golden Gate Model Railroad Club starting in 1961, the layout was donated to the Museum in 2015. Since then I have started automatizing trains running on the layout. I am also the model railroad maintainer. This blog describes various updates on the Randall project and I maintain a separate blog for all my electronics not directly related to Randall.
2021-01-04 - New Power Districts for Fairfield and Stockton Station
Category
Randall
The NCE EB1 circuit breakers for Fairfield and Stockton Station are now installed: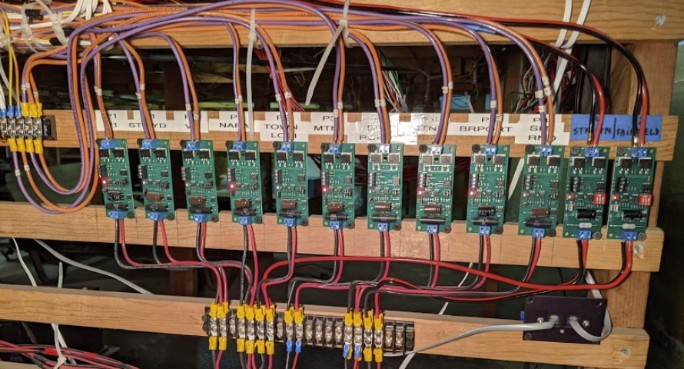 DCC is now provided to the Stockton Station using a dedicated power district on the "West" terminal:

The station panel can now have most blocks set on the "West" left side, with the exception of the AW one that still requires to be on the "East" right side to get the proper power routing -- not sure why exactly. Also the upper garage tracks don't have power yet, contrary to what I expected from the schematics. The proper panel configuration should now resemble this: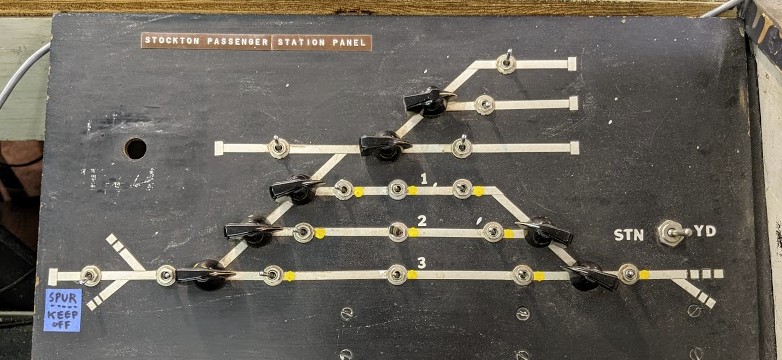 I checked and as expected shorts in the Stockton Yard no longer influence the trains in the Stockton Station. The automation works unchanged.
---
Generated on 2021-07-07 by Rig4j 0.1-Exp-0c8aa5c