The Randall Museum in San Francisco hosts a large HO-scale model model railroad. Created by the Golden Gate Model Railroad Club starting in 1961, the layout was donated to the Museum in 2015. Since then I have started automatizing trains running on the layout. I am also the model railroad maintainer. This blog describes various updates on the Randall project and I maintain a separate blog for all my electronics not directly related to Randall.
2022-12-13 - 'Tis the Season for the Polar Express
Category
Randall
I stopped by the museum yesterday to put our make-shift Polar Express back on automation: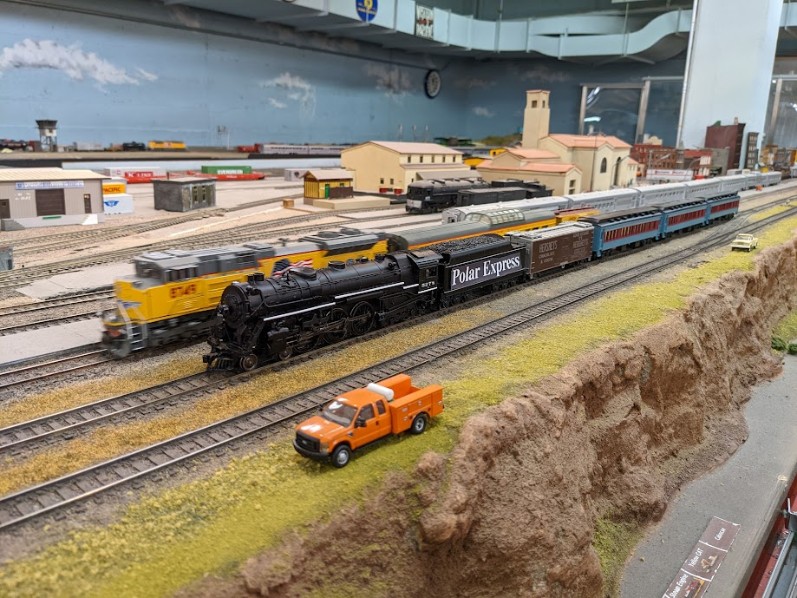 NYC #5278, an Alco "Hudson" 4-6-4, is our lead engine in this operation. This is a great and reliable engine that I have successfully used in automation before. Since I had used that engine 3 years for the same role, the automation change was fairly trivial, consisting mostly of reusing my old Conductor parameters with minimal change to the timings.

This year, the train has a nice Hershey freight car and the traditional Lionel HO Polar Express cars. And let's not dismiss the inkjet-printed labels that makes this a true Polar Express 🤣.
Video at 11.
---
Generated on 2023-01-25 by Rig4j 0.1-Exp-666f4a7