The Randall Museum in San Francisco hosts a large HO-scale model model railroad. Created by the Golden Gate Model Railroad Club starting in 1961, the layout was donated to the Museum in 2015. Since then I have started automatizing trains running on the layout. I am also the model railroad maintainer. This blog describes various updates on the Randall project and I maintain a separate blog for all my electronics not directly related to Randall.
2022-11-13 - An Update on the Walthers Mainline SD70ACe
Category
Randall
The saga with the new Walthers Mainline SD70ACe comes to a very satisfactory end: I got the engines back from Walthers. From what I can tell, their support team did exactly what they said they would do, namely change the firmware in the ESU Loksound Essentials decoders. That has totally fixed the running issues. I spent some time this week-end preparing them. They are now ready to be used as replacements for automation.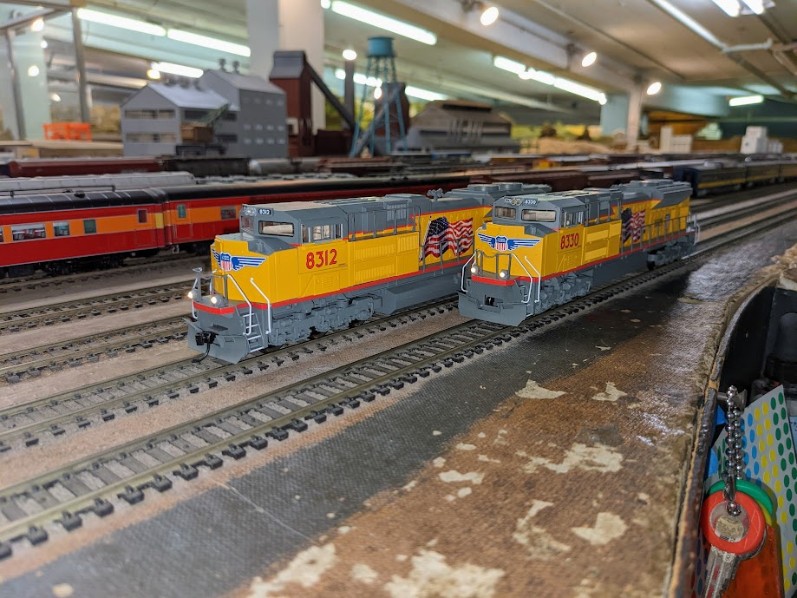 I'd like to thank all the support team at both Trainworld and Walthers who have been very friendly and helpful in resolving this matter.
---
Generated on 2023-01-25 by Rig4j 0.1-Exp-666f4a7